Let's be real here. I am the worst nail painter in all of the world. It takes me forever to paint my nails, and they are quickly destroyed after 5 minutes because I'm too impatient to wait for them to dry completely. I love a good manicure at the salon, but even that hasn't happened much lately because as a mom, I can think of a million other things I ought to be doing that takes precedence over sitting at a nail salon for 2 hours.
To offset my frustrations my friend mailed me a sample of Jamberry nails to try out. They've become really popular so I was curious to see what all the hype was about. I've tried other nail polish strips before, but within 24 hours my nails have always chipped. What I've found to be different with Jamberry nails is that you use heat during the application process to seal the wrap onto your nail.
This small step seems to make a huge difference.
My manicure took 20 minutes after I watched
this Youtube video
on how to apply them. (I totally tried to apply them without instructions at first and messed up!) There was no dry time, they last for two whole weeks, they are safe on your nails & completely baby proof; in case your kid is like mine and enjoys gnawing on your fingers. Lew was even impressed with how quickly I got dressed
and
did my nails before we left the house. This never happens! ;)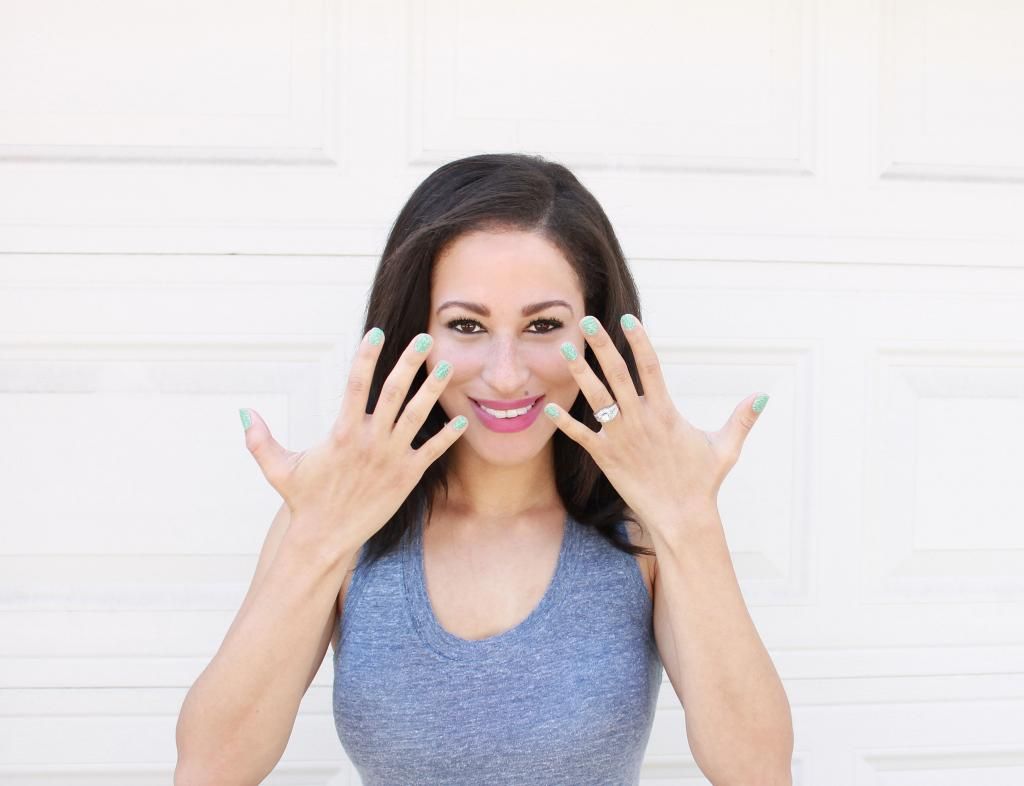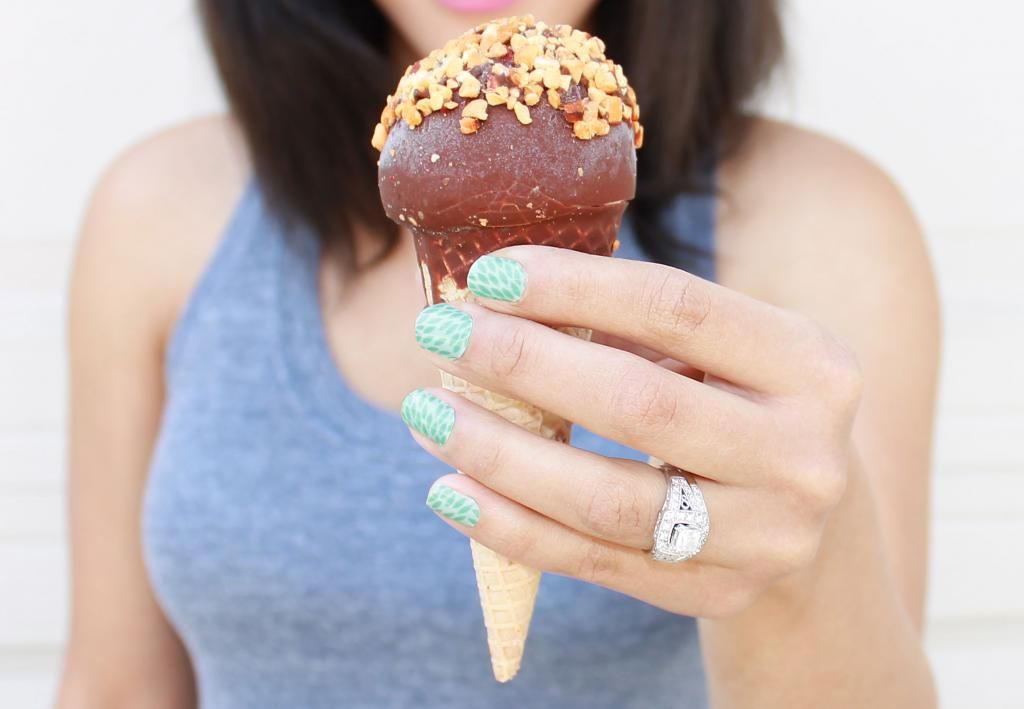 I'm wearing the Lotus pattern which came out so cute! They have a ton of designs to choose from. One sheet has 18 individual wraps so you end up with 2-3 applications after you cut them in half. You can browse through Jamberry's entire collection
here
. Or if you have any questions feel free to email my friend Genesis at genesisjbeasley@gmail.com. You can also order directly from her website
here
and they will be sent right to you! I can't wait to get the patterns I just picked out for fall :)